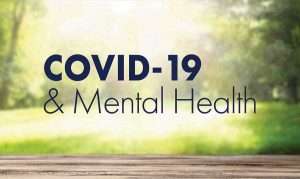 World Health Organization defines COVID-19 as an infectious disease which spreads primarily through the droplets of saliva or discharge from the nose when an infected person coughs or sneezes. At this time there are no specific vaccines or treatments for COVID-19.
World Health Organization declared the outbreak of a new coronavirus disease to be a Public Health Emergency of International Concern in January 2020. In March 2020, World Health Organization made the assessment that COVID-19 can be characterized as a pandemic. At the time of writing this article, over 4,210,539 people have been infected with around 1,452,984 recoveries and over 287,564 deaths.
COVID-19 is not just a simple medical phenomenon. It affects individuals and communities on many different levels, including psychological disruptions. Effects of the outbreak of COVID-19 may include fear and worry about your own health and the health of your loved ones, changes in sleep or eating patterns, difficulty sleeping or concentrating, worsening of chronic health problems, worsening of mental conditions, increase of alcohol, tobacco or other drugs etc.
Older people and people with chronic diseases, children and teens, people who are helping with the response to COVID-19 such as doctors, other health care providers and first responders, people who have mental health conditions including problems with substance use may respond strongly to COVID-19.
In order to cope with the stress, fear and anxiety that arise from COVID-19 it's better to follow some tips which give you a feeling of relief. Take breaks from watching, reading or listening to news stories, including social media. Too much of all those cause you to feel anxious or distressed. Seek information only from trusted sources. Also seek information updates at specific times during the day, once or twice. Take care of your body. Make time to unwind, get involved in some activities that you enjoy. Connect with others, tell how you feel, share your thoughts with others.
Let's take a look at how Sri Lanka is fighting against COVID-19 and the psychological impact due to the measures taken. Sri Lankan government advised on physical distancing, locked down high risk areas, imposed curfew and implemented quarantine. Passengers returning from abroad were required to be quarantined in dedicated centers. Contacts of COVID-19 positive patients are required to be self-quarantined.
According to the latest statics, prevalence of depression in Sri Lanka is 4.1%, while that of anxiety disorders is 3.4%. As a result of COVID-19 there could be an increase in prevalence of depression and anxiety, along with symptoms of low mood, irritability, insomnia and emotional disturbance among general population in Sri Lanka.
Elderly have been identified as more vulnerable to COVID-19 infection and death due to its complications. This could be a cause of fear and anxiety among elderly population resulting in a higher prevalence of depression and anxiety.
According the records of Central Bank of Sri Lanka, unemployment rate in the country was 4.2, but many more people have become unemployed since curfew was imposed. This affects most of the categories ranging daily paid laborer to businessman leading to psychological distress.
According to a study that was conducted, the prevalence of post-traumatic stress disorder in Sri Lanka is only 2.0%. Therefore, it is unlikely to see a highly increased prevalence of post-traumatic stress disorder among resilient Sri Lankans in the long term following COVID-19.
It is truly important to observe the impact that COVID-19 has on patients with psychiatric illness. Their behaviors may include believing they are infected with COVID-19, believing their enemy is trying to infect the virus etc. Also patients with obsessive compulsive disorder might rationalize their frequent hand washing as it prevents spreading of COVID-19.
Considering all the above mentioned facts, it is important to have a stable mentality in this difficult period. We should protect ourselves and be supportive to others. Assisting others in their time of need can benefit both the person receiving support and the helper. Find opportunities to amplify positive and hopeful stories.
Stay home! Stay safe! Let's rise up Sri Lanka! Let's rise up world!
– Tharini Fernando (Intern at Samutthana)
Tags: Anxiety, COVID-19, Depression, Fear, Mental Health, Psychological Distress, Stress Categories: Uncategorized